Flyer Steel Silo and Storage Tank Construction Process

The construction process of a storage tank consists many steps. With the spiral folding technology, there will be seven steps if a storage tank is to be constructed.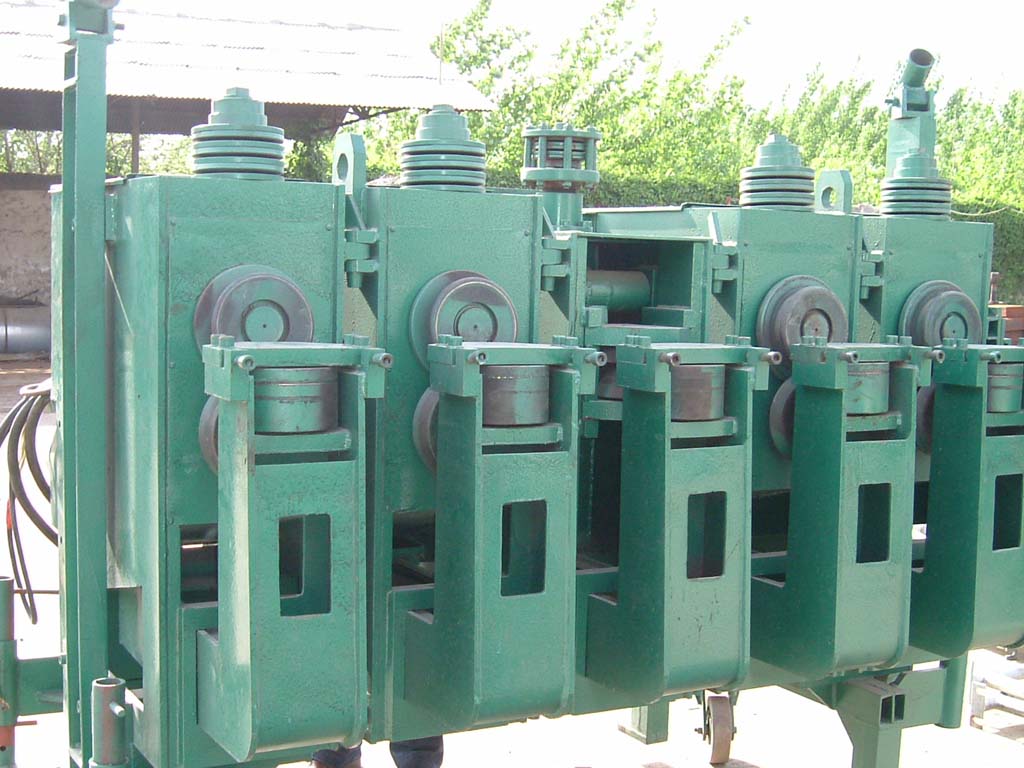 I. Locate the construction equipment on the decided tank construction site. Prepare the civil work for the storage tank foundation. The tank foundation including concrete flat bottom and steel structure flat bottom, the selection should based on the location requirement, the storage tank capacity and the tank size. When the location examination is competed and all equipment are installed properly, then the tank construction is OK to start.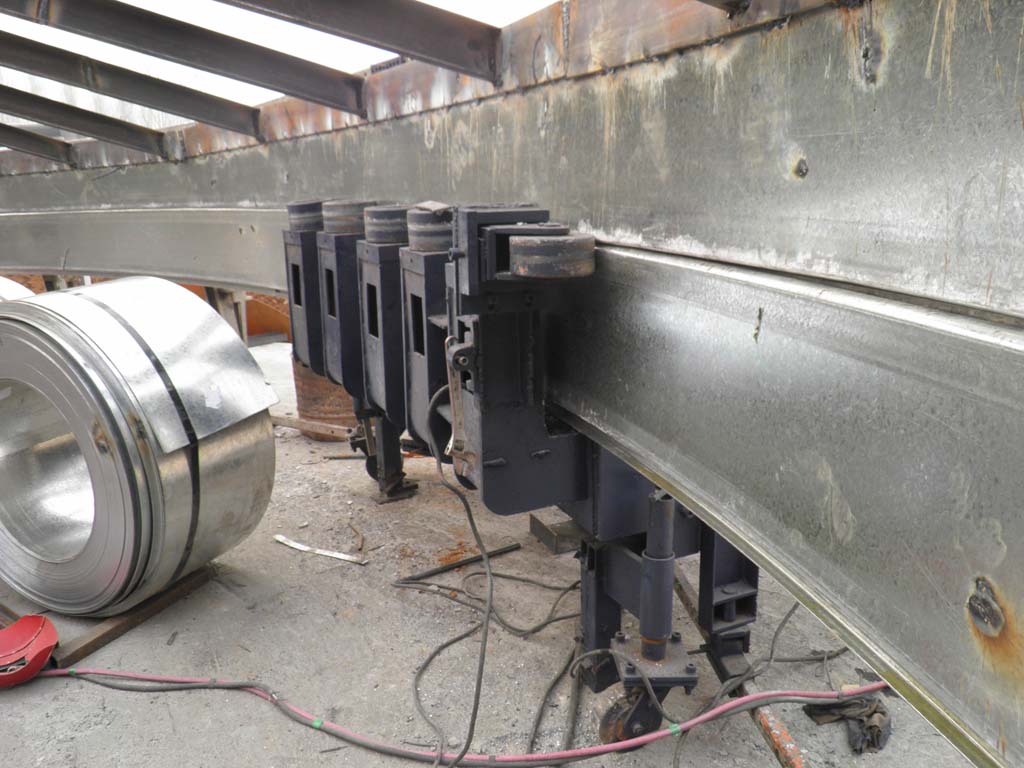 II. Bend steel strips with the bending machine. Bend them to certain radian required by the diameter of the target storage tank.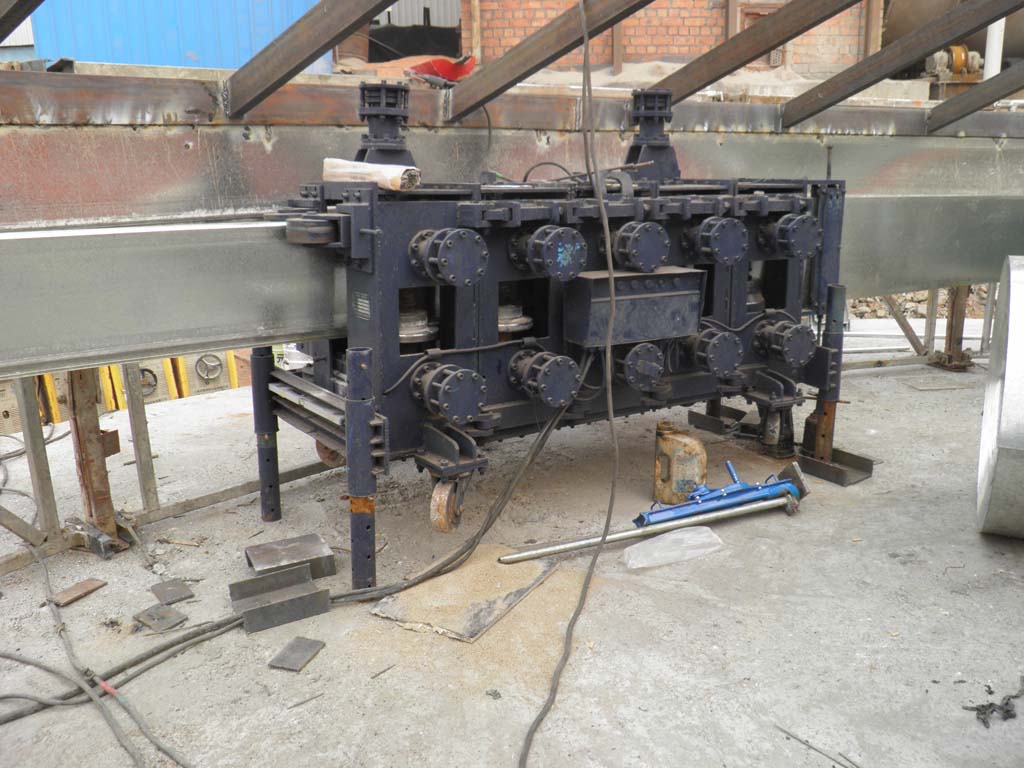 III. Bend steel Form the storage tank. With the help of silo forming machine, the bended steel strips can be seamed together to the double-seam system, and the storage tank can be formed.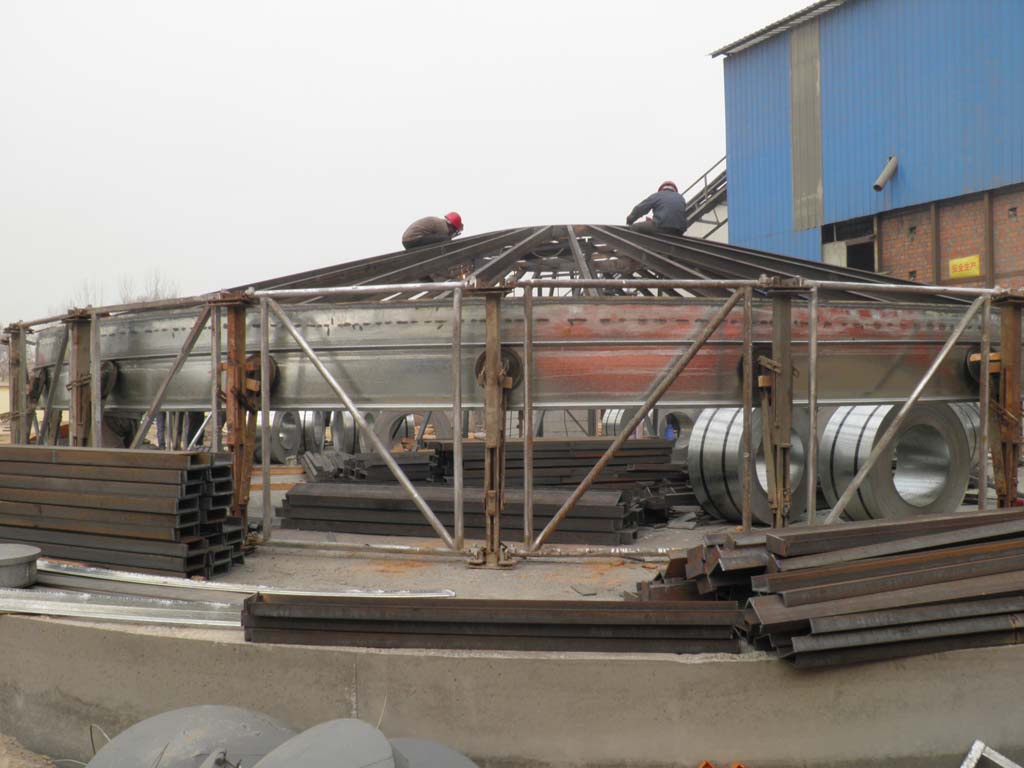 IV. Tank roof construction. When the storage tank has raised to 2 meters, the roof construction should be started. Because it would be much dangerous if we build the roof and load it when the storage tank has already raised too high.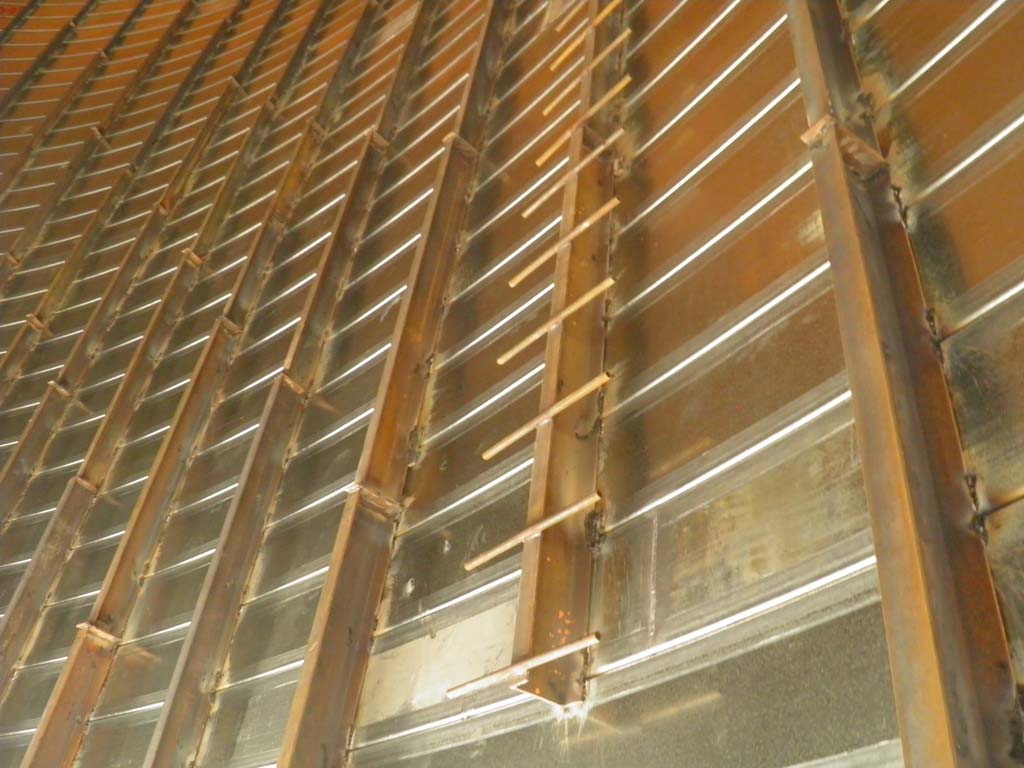 V. Weld stiffeners inside or outside the storage tank body. Keep building the storage tank to its designed height, then weld steel stiffeners. Steel stiffeners can improve the tank's stability, make it stronger, more difficult to collapse.
VI. Lift the storage tank body, and load it on the prepared foundation. The lifting process is usually carried out by a crane. Once the storage tank has been loaded on the foundation, the main part of the tank construction is completed.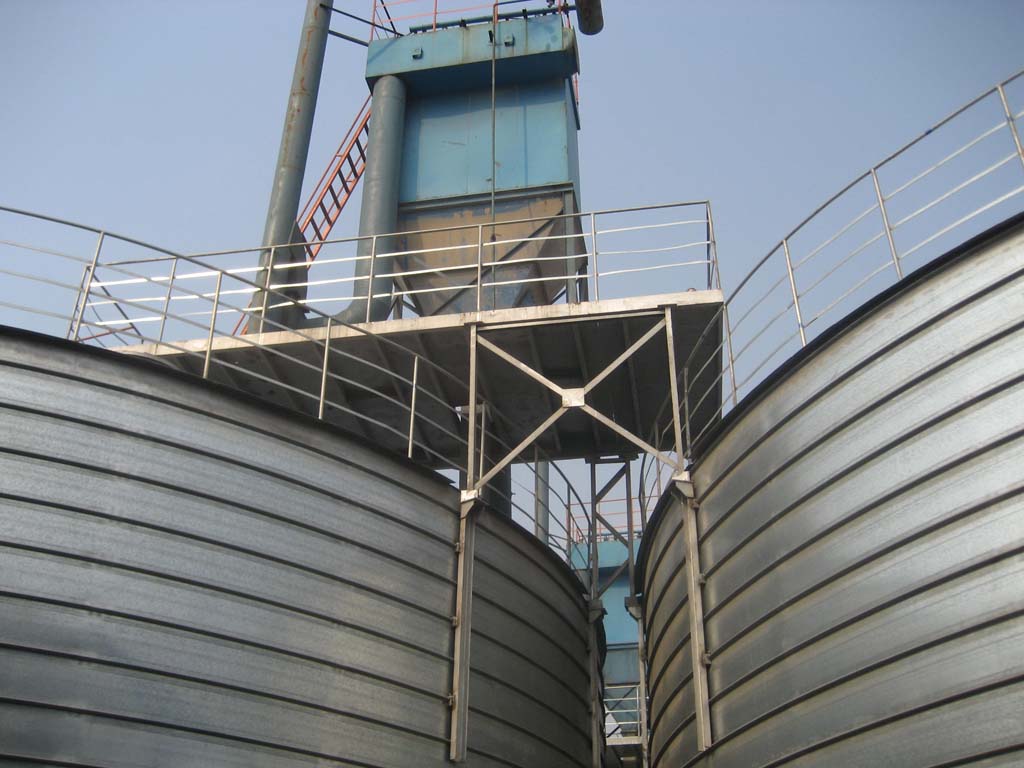 VII. Install auxiliary equipment on the storage tank. According to the material the customer would store, select the proper auxiliary equipment and install them on the storage tank, then a integrated storage tank is done.
To guarantee the quality of the entire project, we ensure every link from equipment locating, warehouse bending, roof installing, warehouse lifting, warehouse fixing, corridor installation and other auxiliary equipments is totally safe.