SPIRAL FOLDING TECHNOLOGY
Flyer silos and storage tanks are designed and constructed using our spiral folding technology. The spiral folding technology is originated from German, invented by the company LIPP. In the past decades, Flyer has built thousands of storage tanks, silos and bins using this technology, and has been keeping improving and perfecting it each time we completed a silo project.
Unlike traditional silo building technologies, the spiral folding technology requires unique equipment and certain types of steel.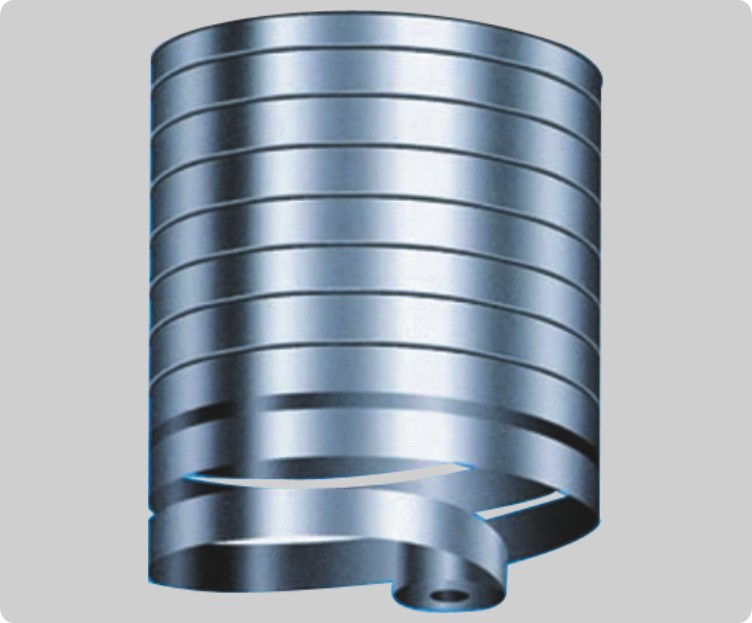 STORAGE TANK MATERIAL
To ensure our storage tank and silo are suitable for storing aggressive materials, Flyer uses high intense galvanized steel as silo constructing material. Galvanized steel possesses the features of strong corrosion resistance, high strength, beautiful appearance, and low produce cost.
TANK CONSTRUCTION EQUIPMENT
The transportable assembly equipment designed by Flyer enables steel strips to be made into storage tanks and silos in the desired size and with a variable diameter on site, at any location.
DOUBLE-SEAM SYSTEM
The Double-Seam system is originated from Germany, its creator is Mr.Lipp, a German engineer. The first silo using the Double-Seam system was constructed in 1972 by LIPP GmbH. Today, this system has proven itself successful thousands of times around the globe during 46 years.
TANK CONSTRUCTION PROCESS
A safe and durable storage tank can be built only through a series of fine processes and rigorous tests. To guarantee the quality of the entire project, we ensure every link of the tank construction is totally safe.